See All The NECO Offices In Nigeria 2019/2020 Update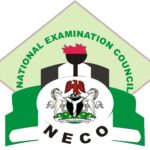 Where is NECO office in my state? Most people have reached out to us asking for the current list of Neco offices in Nigeria, including their states. As you may have known, the National Examinations Council (NECO) conducts various national exams every year. There are lots of reasons that can make use visit Neco office Nationwide.
Some reasons include authentic Registration or you may need to obtain the form for one of the exams NECO conducts or present some documents to the examining body.
Here is how you can easily locate the nearest Neco office in Nigeria.
NECO Headquarters
Km 8, Bida Road,
P.M.B 159
Minna
Nigeria.
| SN | STATE | OFFICE ADDRESS |
| --- | --- | --- |
| 1 | Abia | 4C, Off Factory Road, Umuahia, Abia State |
| 2 | Adamawa | Old Ministry of Education, Yola |
| 3 | Akwa Ibom | 131, Udoumana St. Uyo |
| 4 | Anambra | c/o Ministry of Education, Awka |
| 5 | Bayelsa | No. 5, Low Density Area, GRA Otiotio, Yenagoa. |
| 6 | Bauchi | Zonal Education Office, Railway Rd., Bauchi |
| 7 | Benue | Off Ochagu Lawani Str., New GRA, Makurdi |
| 8 | Borno | 2, Shehu Laminu Way, Maiduguri |
| 9 | Cross River | 4, Eyo Aikpo St. Calabar |
| 10 | Delta | No. 7 Vincent Edema Crescent, Off DBS Road, Asaba. |
| 11 | Ebonyi | Block 2, No. 1, Onwe, Abakaliki |
| 12 | Edo | Benin-Agbor Road, Benin City |
| 13 | Ekiti | Ikere Road, Ado-Ekiti |
| 14 | Enugu | 5, FSP Avenue, Independence Layout, Enugu |
| 15 | Gombe | Govt Arabic College Premises, Gombe |
| 16 | Imo | 6/8 Umezurike St. Owerri |
| 17 | Jigawa | Kudai, Along Kwanar-Huguma Road, Dutse |
| 18 | Kaduna | NO.5 Ahmadu Doka rd, Abakpa, Kaduna |
| 19 | Kano | No. 13 Foundation Road behind Tarauni Cemetery, Farm Centre Area, Kano |
| 20 | Katsina | Kano Road,Dandagoro, Katsina |
| 21 | Kebbi | Haliru Abdul Secretariat, Birnin Kebbi |
| 22 | Kogi | By Meme Bridge, Lokoja |
| 23 | Kwara | Old Jebba Road, Sango, Kulende, Ilorin |
| 24 | Lagos | 20, Coker St. Ilupeju, Lagos |
| 25 | Nasarawa | Millionaires Quarters, Lafia |
| 26 | Niger | Nnamdi Azikiwe Expressway, Western By-pass, Minna |
| 27 | Ogun | Mini Secretariat, Oke-Ilewo, Abeokuta |
| 28 | Ondo | Quarter 115, Adekunle Ajasin Road, Akure |
| 29 | Osun | Defunct Osogbo NRC Secretariat, Gbongan Rd, Osogbo |
| 30 | Oyo | Along Idi Ape Iwo Rd, Ibadan |
| 31 | Plateau | Bukuru Expressway, Opp. Immaculate College, Bukuru |
| 32 | Rivers | No 3, Alfa Street, GRA Phase 3, Port-Harcourt. |
| 33 | Sokoto | Shehu Kangiwa Secretariat, Sokoto |
| 34 | Taraba | 174 Hamaruwa Way, Mayogwoi, Jalingo |
| 35 | Yobe | Commissioner's Quarters Rd, off Bukar Abba Ibrahim Way, Damaturu |
| 36 | Zamfara | J. B. Yakubu Secretariat Complex, Gusau |
| 37 | FCT | Plot 583, Hillview Community Devt. Estate, Cadestral Zone, F12, Jibi Arab Road, Kubwa. |
Categories: neco
There is love in sharing
2020/2022 waec runs,2019/202 waec gce time table,2020/2022 neco exam runs,2020 jamb runs,jamb cbt runs,when is waec 2019 result coming out,best site to get exam runs,2019/2020 neco runs,2019 waec gce runs,2019 gce expo exam,2020 top 10 exam expo site,best exam site for expo,jamb cbt runs 2020,waec expo 2020,neco runs/runz 2020,2020 neco time table,2020 waec gce time table,examhot expo 2020,examclass expo,exam loaded,earlyanswer,examorigin,bombexpo,examgreat,no 1 expo site,get waec exam expo,get neco expo,get jamb cbt expo,neco time table site,gidifans,gidifans,verify waec and neco exam answer,verify jamb cbt runs,jamb cbt 280 expo, 290 jamb cbt expo,jamb expo 300,score 280 in jamb cbt answer runs,examkey site,examkey,2020/2022 neco waec gce expo runs,nabteb runs,2019/2020 nabteb exam expo,2020 nabteb exam answer,2019 nov nabteb answer,best examloaded,expotab,expotab exam,
0 Responses